PASTOR TED CALKINS

Born into a pastor's home, and named for both of his grandfathers who were also Seventh-day Adventists, Ted Calkins' entire education has been in SDA schools, and in his childhood years attended eight different SDA schools in his first 16 years of education. He met his wife, Sharon Lukens, also a PK (preacher's kid), while selling Christian books door-to-door in Southern California. They were married in 1968. He completed a BA in Theology and a secondary teaching credential form Loma Linda University, La Sierra Campus. The Calkins began their ministry together at Newhall, California in evangelism.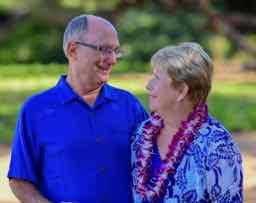 Calkins received the Master in Divinity Degree from the SDA Theological Seminary, Andrews University, and began as a pastor In Southern California in Van Nuys and Glendora, CA

The Calkins then moved to the Citrus Heights Church where they assisted in the purchase of property to build a church. At Red Bluff they helped construct a new sanctuary and then they moved to Eureka Church where they ministered for 17 years. In addition to pastoring In Eureka, Calkins was Redwood Area Camp Director for 10 years during which growth of the campsites and completion of a Conditional Use Permit inspired consruction many buildings by the use of volunteer labor.

In 2000 Calkins worked with the Trust and Property Management Department of the Northern California Conference, as Planned  Giving Consultant.  He completed  the professional designation CSPG (Certified Specialist in Planned Giving) from California State University, Long Beach, CA. He assisted many individuals in making the big transactions of their lives, including his mother who had Alzheimer's diseases for over 20 years.
 
The Calkins have two daughters:  Staci, is a Pediatric Nurse Practitioner in Napa married to Jeff Hemmerlin and has two sons;  Heather is a dentist in Bellingham, Washington, married to Nathan Geigle, and has a son and a daughter.

Calkins hobbies include camping, snow and water skiing, photography, astronomy, computers, genealogy,  bicycling, and especially being a grandpa.
 
Coming in 2009 to the Clearlake Church and Middletown Church, Calkins states, "We are energized about all of the ministries and fellowship opportunities that abound.  I want to sincerely invite you to be a part of our church family and help us take the church to even greater heights."

May the Lord bless you, keep you, empower you, and use you,

Pastor Ted